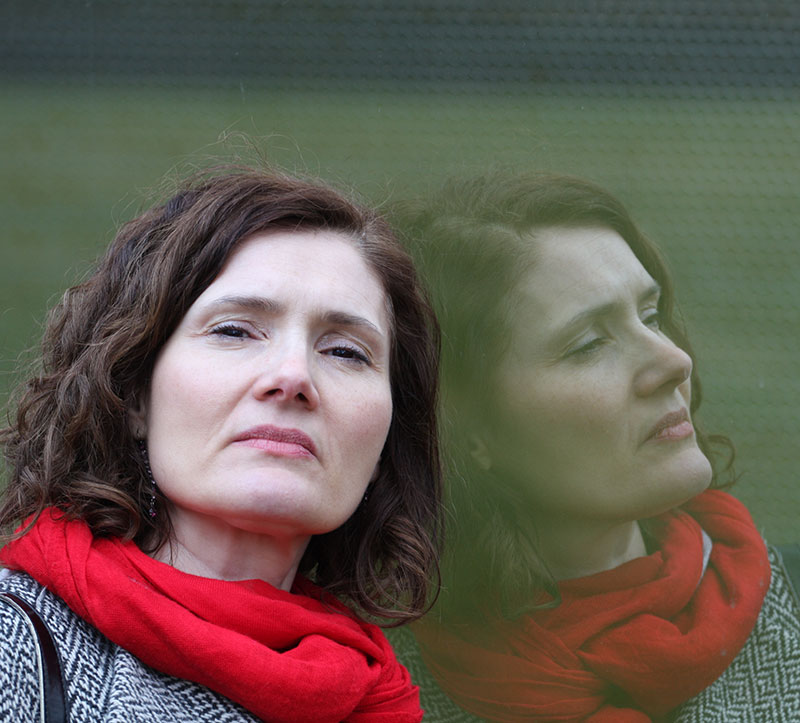 Ingrid Bell lives and works in Edinburgh, Scotland.
She graduated from Duncan of Jordanstone with an MFA in Art Society and Publics whilst maintaining her psychotherapy practice.
Early in her career she won the prestigious Monbusho Japanese scholarship to study traditional woodblock printmaking at Tama art university in Tokyo, thereafter settling in Copenhagen, Denmark for ten years.
During this time she had her family, continued her own art practice and established the 'BellFree' gallery promoting other artists.
A few years of uninterrupted art making in southern Spain provided time for exhibitions back in Copenhagen.
Wishing to return to Britain she was fortunate enough to be awarded several stipends from the Danish government to pursue a diploma in art therapy in Edinburgh.
Ingrid continues to work both as an artist and as an art psychotherapist.
More ...
Moving from country to country is a continuing narrative in my family history. It imbues a sense of leaving and parallelity.
Migration was prevalent in the 1960/70s of my childhood in England. Much was promised with the call to working in the industrial cities. As such our new housing estate was a hub of different cultures.
This collective and personal experience of managing the losses and gains of dual cultures runs through my art practice.
Currently I am particularly enjoying working with the collographic printmaking method, where one constructs an actual plate from various materials and builds layers for depth and texture.
I have a sense of the layering of images in printmaking as being akin to a collection of memories. One image/memory at a time transposed upon another and built up to form a particular narrative.
Like a deck of transparent illustrated cards. The same cards but shuffled to reveal another story, another image.